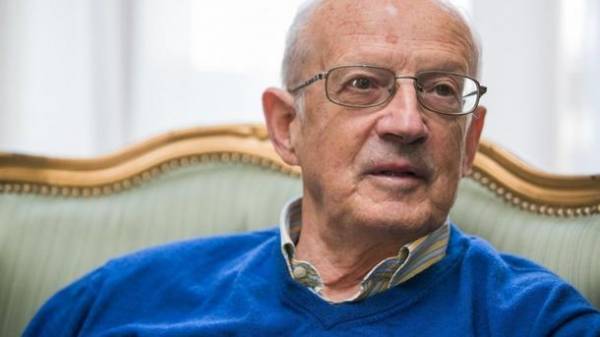 Russian President Vladimir Putin does not intend soon to leave its place in power and to stop the aggression against Ukraine.
This opinion was expressed by Russian political analyst Andrei Piontkovsky in his column on "Apostrophe".
"If successful, "the Reichstag fire" and the victory of the "Bunker" (the provocation of the anti-corruption actions on June 12. – Ed."), Putin said in a straight line, in an environment where external and internal enemies surrounded our beleaguered sacred fortress, he can't leave his lishnehromosomnye the people," – said the analyst.
He notes that the technical side is where Putin will stay in power, not so important.
"In any case, he will announce that remains with us and with you, the Ukrainians, like the prodigal children of one great nation, until the end, to Mariupol, to the city, to Warsaw, to a straitjacket" – suggests Piontkovsky.
Comments
comments