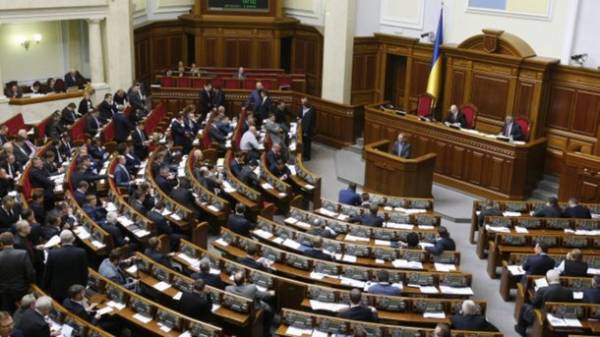 Today the Ukrainian Parliament will be working in "fancy" mode. The Chairman of the Verkhovna Rada Andrew Parubiy said at a meeting of the conciliatory Council of chairmen of the factions and parliamentary committees.
According to him, today held one plenary meeting.
"Today we work in an unusual rhythm as we began the conciliation Board in the morning, considering yesterday was a day off," said the speaker.
He added that Conciliation between the Council and the Parliament session, which will start at 12.00, there will be a meeting of the factions.
While Parubiy noted that a break in the session of the Verkhovna Rada will take place as usual, from 14.00 to 16.00, and then, when you decide either the Conciliation Board or deputies in the session hall.
As is known, in accordance with the Rules of BP, on Tuesday, the deputies have to work in two sessions: morning from 10.00 to 14.00 and evening – from 16.00 to 18.00.
Comments
comments