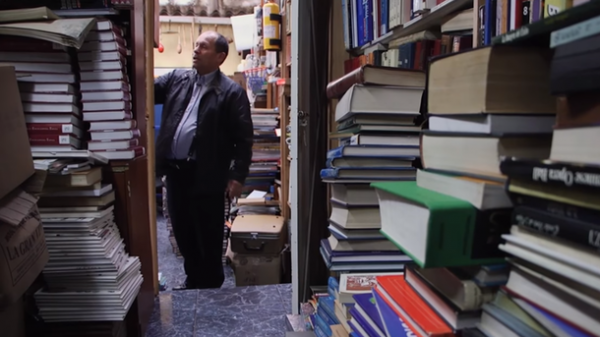 Scavenger josé Alberto Gutierrez from Bogota (capital of Colombia) has created a free library of books that people had dumped. The first book in his collection was the novel "Anna Karenina". It Jose found 20 years ago, when we cleaned the urn, according to HB.
"I realized that people just throw away books, and decided to save them," says Gutierrez. Now the collection has grown to 25 thousand, and stacks of books occupying an entire floor in the house. So he began to carry part of his collection in poor areas of the city where there is no access to libraries.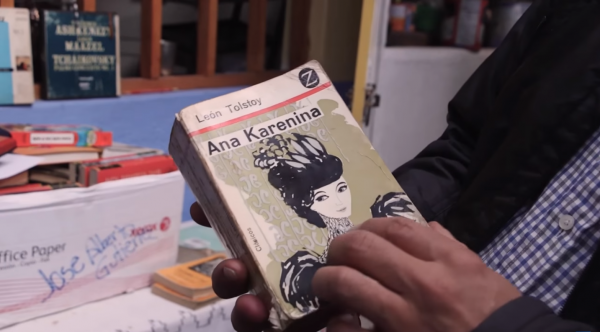 The first book in the collection. Photo: nv.ua
The Colombian helps a wife and three children, with whom he opened a small free library called "the Power of words" in 2000-m to year. Now come to the rescue of people from around the world, sending him their old books. Other costs, Jose pays from his own pocket.
Due to its "habit," Jose has earned the nickname "the Book of the Lord", and the neighbors often come to visit him to borrow a book for their children. He also is helping the rebels who want to return to a peaceful life and get some skills for the job.
"When you read, know the literature, you will not only discover the world, you also learn to help others. Books have changed me, so I think that they are a symbol of hope for us. Books are a symbol of peace," says Jose.
We will remind, well-known entrepreneur and philanthropist, founder of Microsoft company bill gates built the list of books that are worth reading this summer.
Comments
comments