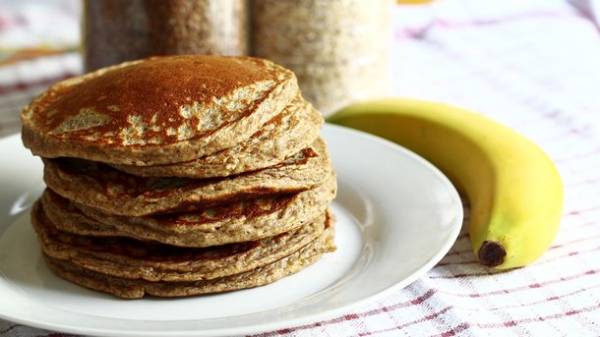 Today, February 20, begins the Carnival, which runs until Sunday, February 26.
The main dish of Maslenitsa are pancakes. Each day of this holiday week has passed you have a hearty and delicious, the site Today gathered TOP 7 simple pancake recipes.
See also: Carnival 2017: customs and traditions of the holiday
Thin pancakes with milk
Ingredients:
3 cups flour
4 cups milk
2 eggs
0.5 cups of cream
5 tbsp. butter
50g sunflower oil
3 tbsp. sugar
0,5 tbsp. salt
Preparation:
Before you start cooking the flour to sift through. Then add eggs, sugar and salt and pour 2 cups of milk. The resulting mass is mixed until homogeneous. Then add to the pastry cream and the melted butter.
The finished batter should be without lumps and the consistency to resemble sour cream.
Bake these pancakes with the two sides need on the frying pan greased with sunflower oil.
Yeast pancakes
Ingredients:
8 tbsp wheat flour
10 gr. dry yeast
700 ml milk
100 gr. sugar
1 tsp. salt
100 gr. butter
3 tbsp vegetable oil
Preparation:
First you need to heat the milk and add the yeast, salt and 1 tbsp sugar. Next, you should gradually add the sifted flour and stir well.
The dough on density should resemble sour cream. Leave the dough for 2 hours, then stir again and allow dough to rise.
Before baking you add to the dough three tablespoons of vegetable oil. Bake pancakes with two sides with the butter.
Fishnet pancakes
Ingredients:
Milk — 3 cups
Dry yeast — 10g.
Chicken eggs — 2 PCs.
Flour — 500g.
Sugar — 2 tbsp
Salt — 1 tsp
Vegetable oil — 2 tbsp
Preparation:
Pour the dry yeast into a bowl and dilute them with a quarter Cup of warm milk. Then add back a pinch of salt and a teaspoon of sugar. Mix well and put the resulting mass in a warm place so that they "fit."
During this time in the sifted flour, add salt, sugar, eggs, and then pour in the heated milk, continuing to stir, add the ready yeast and a little later, another vegetable oil. Thoroughly mix the dough and ensure that it the dough was without lumps.
After that the dough cover and put in warm place to make it "fit." To make the pancakes turned out delicate, the dough should come up 3-4 times. Each time after it is suitable, the dough must be mixed.
Bake pancakes on both sides in a skillet with vegetable oil.
Velvet pancakes
Ingredients:
3 eggs
3 tbsp. milk
1,5 tbsp. flour
3 tbsp vegetable oil
3 tablespoons sugar
salt
Preparation:
Eggs must be whipped to a froth and add one Cup milk, salt, sugar. Then pour into the mixture the sifted flour and mix the mass until no lumps. Next, you need to add 2 more cups of milk, stir and add the vegetable oil.
The dough should beat well and bake pancakes on both sides in a hot pan that is greased with vegetable oil.
Delicate pancakes on kefir
Ingredients:
flour 1 tbsp.
yogurt 1 tbsp.
boiling water 1 tbsp.
egg 2 PCs.
sugar 1,5-2 tbsp
soda 0.5 tsp.
vegetable oil 2 tbsp
salt 0.5 tsp.
Preparation:
Whisk the eggs, add the salt, boiling water and yogurt. In a well-beaten mixture, add sifted flour mixed with soda, sugar and vegetable oil. The mixture mix well to avoid lumps.
Bake pancakes on a frying pan oiled.
Banana pancake without butter
Ingredients:
1 Cup milk
180 g sifted flour
1 teaspoon baking powder
ripe banana
2 tbsp sugar
a pinch of salt
a pinch of cinnamon
vegetable oil for frying
Preparation:
Banana mix in a blender with milk and then add to the resulting mass of the sifted flour, baking powder, sugar, salt and cinnamon.
Bake pancakes on both sides in a well heated pan, greased with vegetable oil.
Custard pancakes with kefir
Ingredients:
2 tbsp. yogurt
2 tbsp. flour
2 eggs
1/2 tsp. soda
2-3 tbsp vegetable oil
salt, sugar to taste
Preparation:
Kefir, eggs, flour, salt and sugar to mix. In a glass of boiling water throw 1/2 tsp. soda, stir quickly and pour in the dough. Later in the dough need to add 2-3 tbsp Vegetable oil and stir to avoid lumps.
Bake pancakes on a hot griddle, greased with vegetable oil.
Earlier Today, we gathered the TOP 5 recipes pancakes diet for the benefit of the figures.
Comments
comments