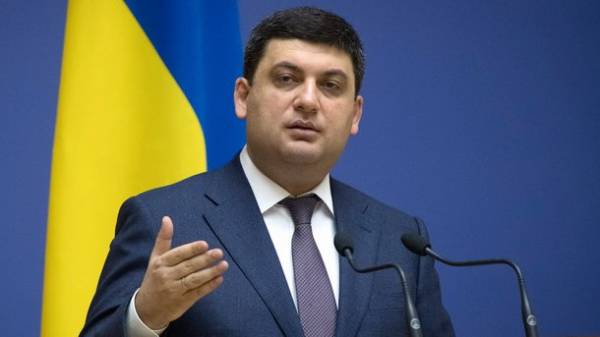 Prime Minister of Ukraine Vladimir Groisman made another strong statement about blocking the railway tracks in Donbas and the failure of coal supplies to the territory controlled by the state.
"On the supply of coal in the Donbas – my position is firm and unchanging: it is necessary to objectively assess the issue of blocking the supply of coal, to distinguish depriving Ukrainians of energy from the fight against smuggling", – Groysman wrote on his page in Facebook.
Critics, he recalled that two weeks ago people risked their lives to restore the power supply and the operation of enterprises in the town. "Now, to stop them because of the blockade?! To turn off the heat and electricity supplies to other cities?!" – protested the Prime Minister.
Groysman reminded that the modernization of the energy system requires time and billions. "We set a goal to achieve energy independence of our country and begun to do so. But now I'm interested in the fact that in the homes of Ukrainians were heat and light. Smuggling I fully support and fight with the Ukrainian people, I will not allow it. This is a question that concerns millions of Ukrainian citizens", – said the head of government.
Comments
comments