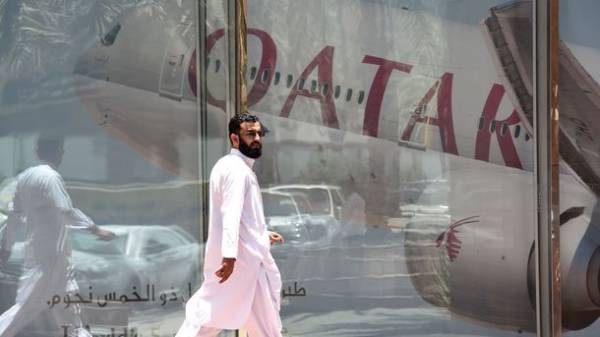 Qatar's foreign Ministry asks its citizens to follow the instructions of the UAE authorities to leave the territory of the UAE within 14 days.
"Nationals of Qatar need to leave the United Arab Emirates within 14 days as prescribed by the UAE authorities", — stated in the message.
Emirati authorities have asked the citizens of Qatar to leave the UAE within two weeks. Prior to that, citizens of Qatar can travel to UAE if there is only ID, which is used within the country.
We will remind, Bahrain, Saudi Arabia, Egypt and the UAE on Monday morning announced the severance of diplomatic relations with Qatar, expulsion of diplomats and ordinary citizens, the termination of transport communication with the country. They were followed by other countries.
The reasons are called "exacerbation of the situation with security and stability," actions aimed at "support of terrorism, including terrorist groups in Yemen, such as al-Qaeda and "Islamic state". In turn, Doha, called the decision a violation of the sovereignty of Qatar and stated that it has no legal grounds.
Comments
comments