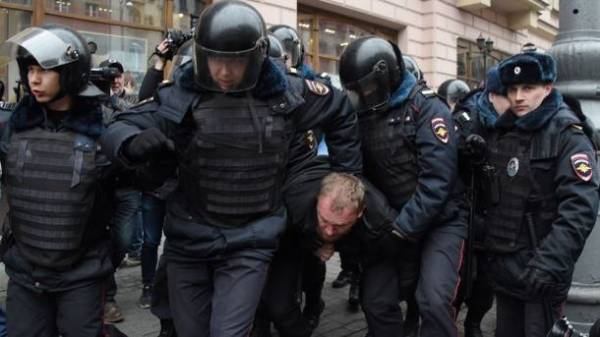 During the opposition rally in Moscow, police detained more than 40 people, some of whom are also not adults, Interfax reported with reference to sources in law enforcement bodies.
"Currently, in the police buses delivered to more than 40 people, among them are minors," – said the Agency interlocutor.
The police of Moscow have noted that among the detainees are mostly nationalists.
As told the Agency the representative of the "New Opposition" Roman Kovalev, according to him is also the same as the number of detainees with the version of law enforcement.
"According to my information, on Triumfalnaya square were detained about 40 people", – he said and added that all the detainees kept in police buses.
Recall, as told Russian human rights activist Oleg Eliseev, Moscow authorities were notified of the holding of shares in the capital of Russia, but the police made some arrests of activists.
Comments
comments