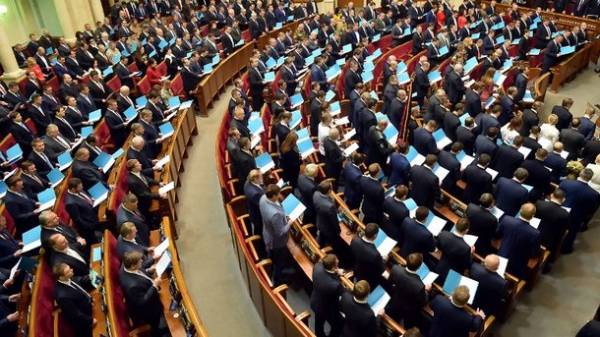 The Verkhovna Rada adopted the bill No. 5598 On "energy efficiency Fund" from December 26, 2016 in the second reading in the form proposed by the Committee.
For this decision voted 278 deputies out of 226 minimum required. In the first reading the bill on March 21 was supported by 227 people's deputies.
The Minister of regional development, construction and housing and communal services Gennady Zubko noted that the act describes the provision of technical and financial tool that will help to reduce the cost of housing and communal services, especially in apartment buildings.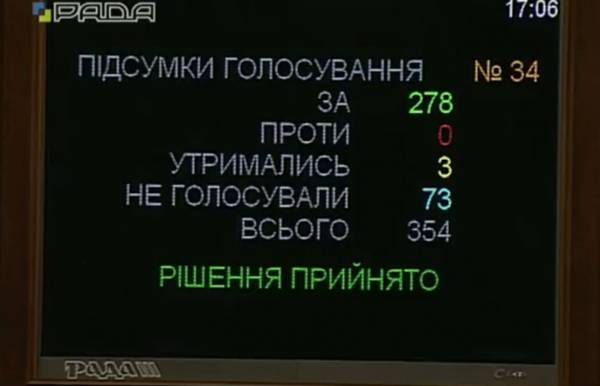 Photo frame broadcast
As earlier reported, the launch of the state energy efficiency Fund was planned for April 2017.
According to Zubko, the Fund will help to reduce the loss of gas in the heating system and the residential sector of the country, which annually is 2.4 billion cubic meters and 9 billion cubic meters, respectively, to create up to 75 new jobs, as well as for five to eight years to run the services market in energy efficiency with a volume of approximately 30 billion euros, the main party which will be small and medium businesses.
According to the Minister, the Fund will be monitored by an independent Supervisory Board composed of representatives of the international partners and the government. At the same time, the technical office of the Foundation will develop model projects for modernization of houses and financial instruments for their implementation.
The work of the Fund will be spent on interaction with the owners of private and residential buildings with the aim of increasing the efficiency class of such buildings and payment of costs for the implementation of the program.
The amount of compensation to households will depend on how to change the class of energy efficiency of a residential building as a result of implementation of the project.
The maximum amount of compensation to co-owners of apartment buildings (condominiums) will be 50% refund if the building's energy efficiency, the project will increase to class A according to international standards.
We will remind, on Thursday, June 8, during a visit to Tripoli TPP Poroshenko has signed the law "On electricity market". "Was adopted the law on electricity market, which is crucial and anti-corruption", – said Poroshenko.
Comments
comments