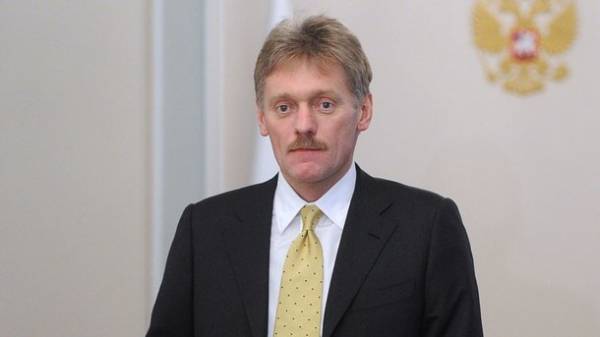 In the Kremlin on the Ukraine's desire to join NATO stated that the Alliance expansion threatens Russia's security and the balance of power in the region. About it to journalists in Moscow said the press Secretary of the Russian President, Dmitry Peskov.
"In Moscow traditionally with distrust and concern in the process of expansion of NATO towards our borders. Believe that it threatens our security and balance of power in the Eurasian region. Of course, the Russian side is taking all necessary measures for the imbalance of the situation and protect their own interests and their own security," Peskov said.
When speaking about Ukraine's chances to join the Alliance, he said: "It is not for us to make such decisions".
Recall, today, June 8, the Verkhovna Rada adopted the Law "On amendments to some legislative acts of Ukraine" (regarding the foreign policy of Ukraine) (No. 6470).
For this decision voted 276 of 357 deputies registered in the session hall. Not vote in full faction "Opposition bloc".
The law stipulates that the main principles of foreign policy is to deepen cooperation with the Alliance, with the aim of gaining membership in this organization.
Comments
comments