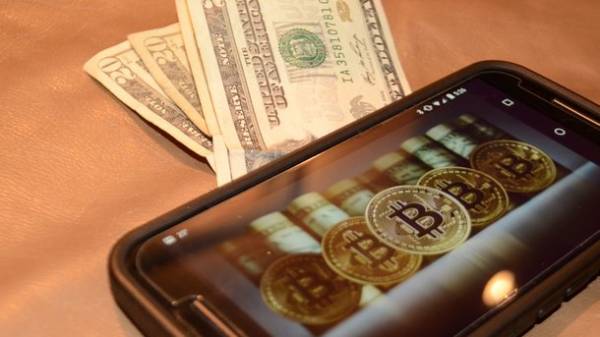 Exchanger Coincheck cryptocurrency first launched in Japan, the service of term deposits in bitcoins. Deposits accrue interest from 1% to 5% annual depending on term. However, current legislation does not protect investors of crypto currency — if a company goes bankrupt, the money back will not succeed.
In Japan, there are several hundred thousand owners of bitcoins, but they keep their cryptocurrency to their accounts, earning (or losing) only on fluctuations of bitcoins. The Tokyo-based exchange cryptocurrency Coincheck has become the country's first service that allows you to open a fixed Deposit in bitcoin fixed rate.
There are four options of Deposit. When placing a Deposit for 14 days, the rate is 1% per annum, for 30 days — 2%, 90 days — 3%, year — 5%. Thus, if the owner of the account will invest 10 bitcoins (about $15 956), then after 90 days he can earn 0,07 bitcoin.
Since April this year, bitcoin is recognized in Japan, the official means of payment. But to exercise this right, the company must obtain an expensive license. As warned by the Japanese Agency of financial services, deposits in bitcoin are not insured according to the laws on banking regulation. If the company, which opened such a Deposit is declared bankrupt, the account holders will not be able to get back the money invested. But, according to Nikkei Asian Review, if deposits in bitcoins catch on, they will be common rules on the insurance of deposits.
According to Bitcoin Magazine, the Japanese exchange is not the only company that allows you to make deposits in bitcoins with the interest rate. Other exchanges, for example, Poloniex and Bitfinex offer the owners of bitcoin to take the currency to "rent" traders who are engaged in margin trading. For that owners of bitcoins daily to earn interest. The British company BSave and Magnr also pay the interest rate for deposits in bitcoins.
Japanese exchange Coincheck allows not only to exchange cryptocurrencies and make deposits, but is also going to introduce the point of bitcoin payment in cafes and shops throughout the country. In summer, jointly with Recruit Lifestyle company will launch a payment in bitcoins 260 thousands of Japanese cafes and retail outlets. So far, the bitcoin in Japan takes just 4500 outlets.
Comments
comments