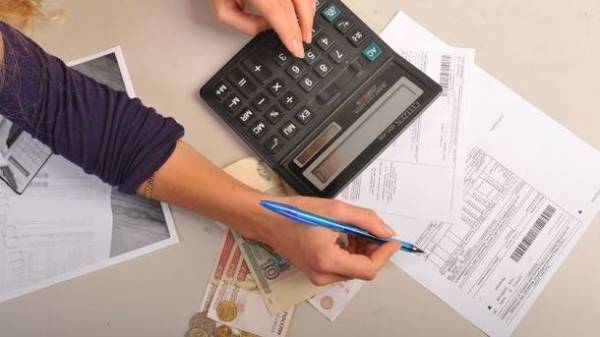 In some cities, the Ukrainians in the result of the decision of the national Commission later this month will have to pay more for cold water. Also rose and hot water. In addition, experts say, by higher prices of imported fuel, the government will sooner or later have to raise gas tariff for the population.
The price of cold water:
"Kyivvodocanal" – from 13.77 to 15.79 UAH per cubic meter
"Loovvool" – from 10.49 to 13.41 hryvnia per cubic meter
"Raveolution" – from 13.38 to 15.84 hryvnia per cubic meter
"Dniprovodokanal" – from 12.45 to 13.32 USD per cube
"Hmelnickogo" – from 11.49 to 13.91 hryvnia per cubic meter
The price of hot water:
"Teplokommunenergo lighthouse" (Vinnitsa) – 78,23 to 80,62 hryvnias for a cube (with towel rail)
"Vinnitsaoblenergo" – 73,03 to 74,42 hryvnia per cubic meter
Part of the gas Ukraine imports from Europe, while the rate for natural gas is formed according to import parity. As explained in the Ministry of economic development, the tariff for the population is determined by the formula: cost of imported gas × dollar exchange rate + VAT + transport + distribution + margin Naftogaz
In may last year, when the Cabinet decided to revise the tariff of gas one thousand cubic meters of imported natural gas worth $ 185, and this figure used in the formula when calculating tariff for the population. According to the draft budget for 2017, thousands of cubic meters of imported gas will cost $ 245. In addition, the increased and the dollar – buy gas in dollars but sell in UAH.
Member of the Supervisory Board of the Institute of energy strategies Yuri Korolchuk'm sure the government will have next year again to increase the price of gas. As calculated ex-the head of Department on public relations of "Naftogaz" Valentin Zemlyansky, gas, according to the formula of the Cabinet, next year will cost 9600 hryvnia per thousand cubic meters (currently 6800 UAH). At the same time, Yuri Korolchuk sure that the economically justified tariff for gas will grow next year at 25-60% (8.5-11 thousand UAH). "If the price is minimal for 1,500 hryvnia will not grow, it means only one thing – the market is further manually adjusted, the government controls prices, and no market. And this difference, the state will cover from the budget", – says Yuri Korolchuk.
Comments
comments