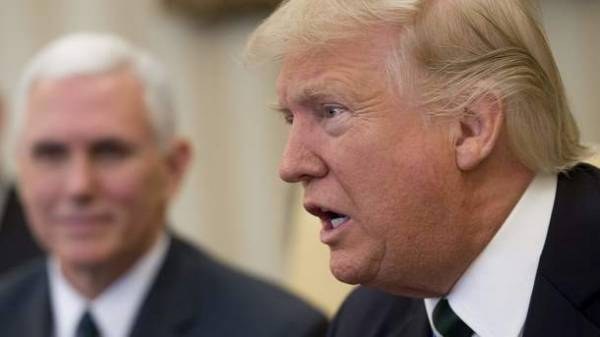 The U.S. justice Department appealed the court decision blocking the decree of Donald trump on the limitation of migration. About this newspaper The Washington Post, the TV channel "112 Ukraine".
All the necessary documents, the American government sent in the Federal court in Maryland. The Agency intends to cancel the blocking of the decree of the President introduced judge of the state of Hawaii.
The decision to suspend new anti-immigrant decree of Donald trump, adopted March 16, the Federal court of Hawaii, a few hours before its official entry into force. The decree was to introduce a temporary ban on entering the territory of the United States for residents of the six Muslim countries — Syria, Sudan, Iran, Libya, Somalia and Yemen. Yes, the Hawaii court of its intention to challenge the law, said courts in the States of new York and Washington.
Himself Donald trump called the court's decision on the new antiimmigration decree "abuse of authority". The President noted that he intends to fight this decision until cancelled. About your disagreement with the actions of judges also said the U.S. justice Department.
This is not the first time a Federal judge suspends the migration presidential decree. In late January, a court in Brooklyn has allowed a temporary stay of citizens who have been detained in the United States, bypassing adopted on 27 January the first version of the migration law trump.
Note, trump back in mid-February announced the signing of a new anti-immigration decree, but its signing was postponed due to the President's speech before both houses of Congress last Wednesday.
Recall, trump signed the first immigration decree 27 Jan. Order trump meant the cessation of admission of Syrian refugees in the United States indefinitely. Other programs of refugee reception is suspended for 120 days. The citizens of seven Muslim countries – Iran, Iraq, Libya, Somalia, Sudan, Syria and Yemen – are denied entry into the US for 90 days.
Comments
comments