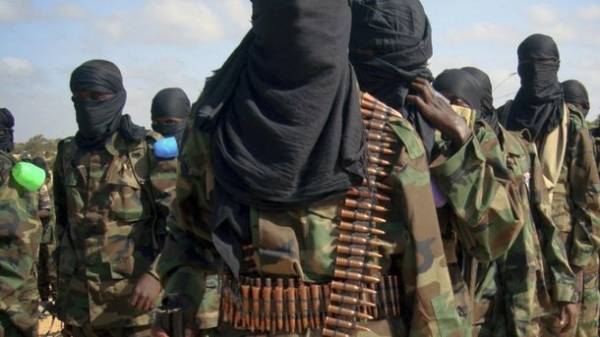 In Somalia to the attacks of the militant group "Harakat al-Shabab" killed 38 troops, the TV channel "112 Ukraine" with reference to Reuters.
A military officer said that the death toll from the attack of militants on a town in the semi-Autonomous region Puntland in Somalia on Thursday has risen to 38.
"Now we confirm that 38 people, mostly soldiers, were killed and 18 wounded. I believe that some of them were captured alive and taken", – said the Agency major General Mohamed Abdi, a military officer of Puntland.
Abdi added that the militants ambushed the soldiers. "Numerous armed militants al-Shabab attacked us from all sides, and after several hours of fierce battle, I was among those who went to pursue them," said the major.
Comments
comments