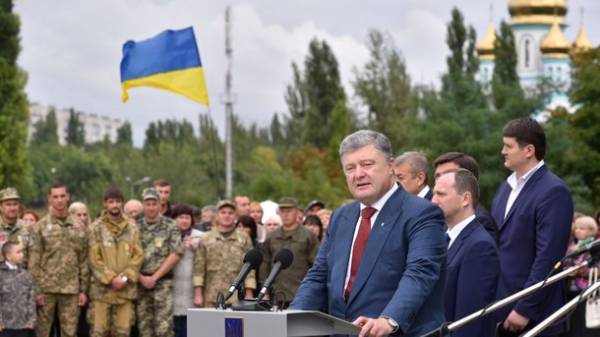 The President of Ukraine Petro Poroshenko, during a meeting with hero of Ukraine and heads of churches, appealed to the Ukrainian government to accelerate work on creation of Ukrainian heroes Memorial to perpetuate the memory of Ukrainian soldiers who sacrificed their lives for Ukraine.
"I think we need to accelerate our efforts to honor and perpetuate the memory of Ukrainian soldiers, accelerating the creation of a Memorial to Ukrainian heroes. I appealed to the government that in the budget of 2018 was provided the necessary funding to start work", – stated in the message of the press service of the President of Ukraine on Saturday evening.
Poroshenko also expressed confidence that out-of-budget Ukrainians support the creation of this Memorial.
"We must continue working in order to find every last person who deserves to be awarded", – said the President drew the attention of the chief of the General staff of the Armed forces of Ukraine Viktor Muzhenko, the importance of promotion and recognition all Ukrainian soldiers – heroes.
We will remind, the President has signed an Amnesty for participants of the ATO for minor crimes.
Comments
comments