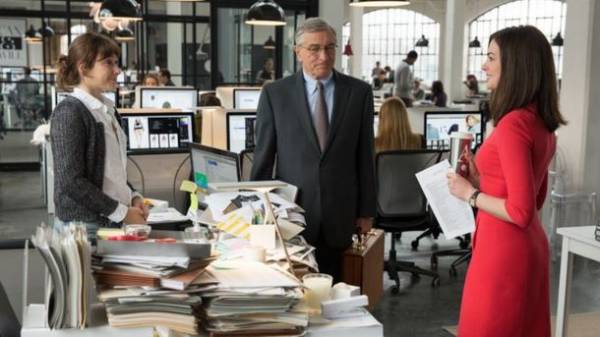 Job search is sometimes a very difficult process, especially if you're over 40 and you have no experience. But all is possible if you put effort and move in the right direction.
Work.ua told what to do to still be employed.
You can go to work
First determine the industry in which you want to work and where you will be the easiest to break. There can be following options.
1. Hobby as a business
Today the price of a handmade, and all made by hand, you're going like hot cakes (with proper presentation). What are your Hobbies? Maybe bake cakes, sew clothes or grow varietal violet?
Promote the finished product on the Internet, participate in city fairs, conduct workshops, advertise your goods. Remember, a little effort and passion can become your profession.
2. Entrepreneurship
If you have a commercial vein, try to open a business. Start small, for example, with the trade of household goods, fresh greens, vegetables, fruits that you are growing in the country, and so on. Financial investment here is small, but prospects are good.
3. Browsing the Internet
Rewritten, copyrights, product descriptions and reviews on movies now in great demand in the market of content production. If you have a high level of literacy, you are able to compose words into meaningful sentences, write quickly, you'll be able to find their place in this niche.
Where to look for orders? Sign up on the exchange sites, specialized forums. Browse the websites of various companies, evaluate the quality of texts written there. If the quality is not very, offer your services.
4. Work with children
It's time for active women who have already raised their children, love and know how to get along with the babies. Of course, without relevant experience your child you hardly will trust, but you can try to be a nanny for the children of neighbors, friends or acquaintances. So you have the right skills and, most importantly, recommendations.
5. Sale
The field through which it is easiest to log in to any organization. Some companies intentionally seek sales managers with no experience, because it is easier to train someone from scratch than to retrain.
If in the process you'll understand that sales is not your, you can try yourself in a different position in the same company.
4. Other employment
It has not been canceled, and you have a chance to find a job in a factory, in a bakery, a pastry shop, where frames are always required. But there is a subtle point in 40 years without experience is very difficult to compete with younger applicants. So, if you decided to become an employee, you must have undeniable advantages that will help to take a place on the labour market, and the recruiter will give preference to you.
How else to help itself.
To take a job at 40, you will have to undertake study and improve myself.
Get new knowledge. It's never too late to learn. History knows cases when people got their first education in the 50, 60 and even 80 years. Learn the chosen direction, dive into the theoretical basis and boldly move towards success. For example, if you decided to become a sales Manager, but you have absolutely no experience in this area, look online free webinars to stay up to date.
Update knowledge. If, however, a certain knowledge is, but have you did not use them, update all your knowledge in the specialty.
Try to get an interview. Let it become your main goal — the main thing is to get to the interview and present yourself in the best light to the employer. Looking for offers in Newspapers and on websites on employment, ask for help at the job center, write a summary and send to all appropriate jobs.
Prepare for the interview before you were invited. Learn to offer themselves. Find your competitive advantage, specify, you're better than those who just graduated from University.
For example, you can say that you have a strong financial motivation, you are going on maternity leave, easygoing with people and understand their need to change jobs and more. Think and you will find it, your strong side.
Practice. It is believed that people who sat for a long time at home, and their circle of contacts were family and friends, worse than adapt in the team. So get ready, play the script the interviews, different situations that can arise in the process of entering the position (the behavior on the first working day, conflicts, workflow).
Be flexible. Do not hurry to refuse work, if you are not satisfied with the level of wages or other conditions, go to meet the employer. For now, better to accept the offer, and in the future to show that you are a good worker, and ask to change something.
Comments
comments