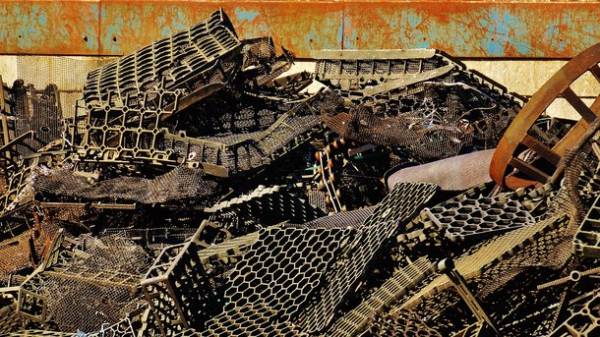 The Verkhovna Rada has prolonged the effect of increased export duties on ferrous scrap in the amount of 30 euros per tonne for a further two years. The corresponding bill No. 6382 was supported by 260 deputies.
During the presentation of the bill in Parliament, the Chairman of the Verkhovna Rada Committee on industrial policy and entrepreneurship Viktor Galasyuk, noted that for eight months of the increased export duties failed to reduce the export of raw materials, while the supply of scrap metal for metallurgical enterprises increased by 30%.
According to him, the bill will bring more than 1 billion a year due to stable operation of the metallurgical enterprises.
While Galasyuk said that the bill meets the world: "This temporary increase in duty on scrap fully meets the international obligations of Ukraine in the WTO".
The head of the Committee added that overall, about 20 countries have imposed restrictions on scrap exports.
As previously reported, on 12 July 2016, at the initiative of the Radical party of Ukraine was adopted the Law of Ukraine No. 1455-VIII "On amendments to some laws of Ukraine concerning reduction of the deficit of ferrous scrap in the domestic market," which from September 15, 2016 for the year was the increased rate of export duty on scrap metal from 10 to 30 euros per tonne.
The delegation of the European Union to Ukraine on Thursday, 8 June, expressed concern about the intentions of the Verkhovna Rada to extend the effect of increased export duties on scrap metal and called on MPs not to create a trade dispute with the EU.
The EU hoped that the members of Parliament will respect the international commitments publicly assumed by Ukraine, and "will avoid another bilateral trade dispute with the EU."
Comments
comments