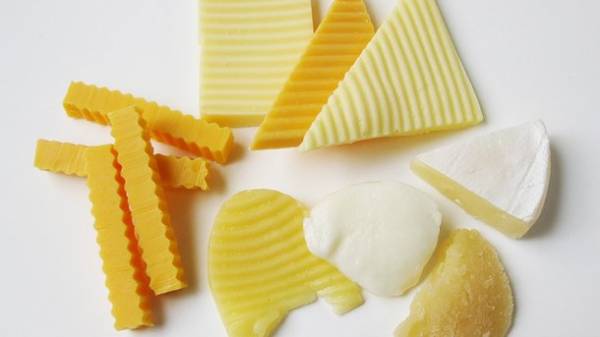 Ukraine in January-may, 2017 put on foreign markets 3,271 thousand tons of cheese, 22.7% higher than for the same period in 2016.
According to the customs statistics released by the State fiscal service (SFS), in monetary terms, the supply of these products increased 48.5% to 11,35 million dollars.
Imports of cheese in January-may amounted to 3,563 thousand tons, an increase of 35.8% compared to the same period last year. The country imported products worth 15.7 million dollars (in January-may 2016 — 10.7 million dollars).
At the same time, exports of butter from Ukraine in January-may 2017 has increased by 3.2 times up to 8,538 tonnes. In monetary terms, it accounted for nearly 31.1 per million $ 7.4 million $ in January-may 2016. The import of this product, according to SFS for the five months fell by almost 3.8 times — from 658 tons (2.13 million dollars) to 174 tons (891 thousand dollars).
Exports of milk and cream (condensed) January-may 2017 decreased by 5.8% to 18.3 thousand tons. Ukraine put condensed milk and cream totaling $ 31.8 million, which is 19.6% more than in January-may 2016 (26.6 million dollars).
As reported, citing data from the customs statistics, Ukraine in 2016 exported 8,05 thousand tons of cheese 25.6% less than in 2015. Imports of cheese increased by 31.2 per cent to 7.06 tons.
Comments
comments