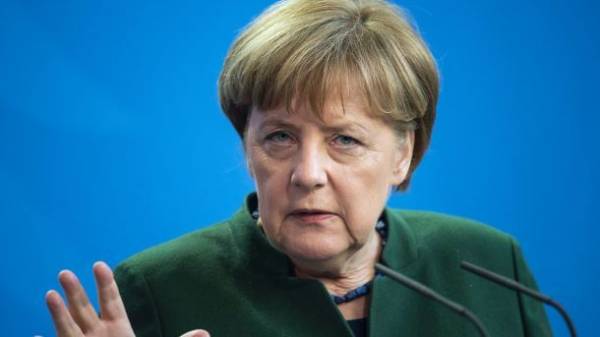 German Chancellor Angela Merkel is interested in the pipeline "Nord stream-2", but believes that he will hurt Ukraine, where you want to save the transit of gas, said the Minister of foreign Affairs of Poland Witold Waszczykowski, what German politician was talking with the Polish President, reports "RIA Novosti".
According to him, Merkel is keen to give an opportunity for Ukraine to benefit due to transit through its territory.
"The German side made a statement that Berlin still considers the "Nord stream-2" solely a business project. However, MS Merkel admitted that it (the project) has negative consequences for some States, said Ukraine. She said that if the project is to develop, it is necessary to ensure the preservation of the Ukraine gas transit through its territory to Kiev could benefit from it. But we have no allies among the Germans, operating at different levels in the European Commission clearly supported once the construction of "Nord stream-1" and now the "Nord stream-2," Waszczykowski said in an interview with the magazine Do Rzeczy.
We will remind, on 7 February, Angela Merkel visited Poland, where he met with President Andrzej Duda. During the talks, the two leaders raised the issue of conflict settlement in the Donbass and positions of the American administration on it.
The project "Northern stream-2" involves the construction of two pipelines with a total capacity of 55 billion cubic meters of gas off the coast of Russia through the Baltic sea to Germany. The pipeline is planned to be build next to the "Nord stream".
nord-stream-ru_-2015-11-13_01_01_01_01_01.jpg" alt="map-nord-stream-ru_-2015-11-13_01_01_01_01_01″ width="100%" class="today_img" />Map of "Gazprom"
Comments
comments