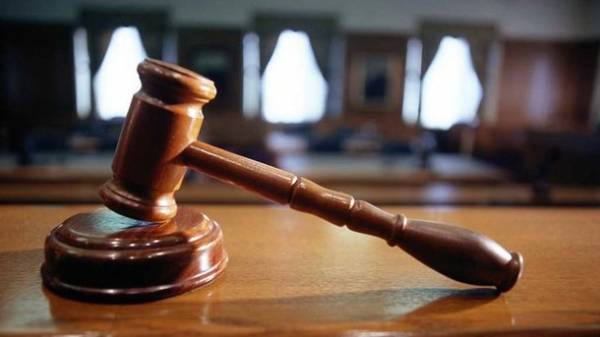 The appellate court of Kiev arrested for 60 days the former head of the Public tax administration in are the Crimea Konstantin Zircona with possibility of bail in the amount of 15 million UAH. This was reported on the website of the court, transfers TV channel "112 Ukraine".
"Render a new decision… to apply in respect of Zirkona a measure of restraint in form of detention for a period of 60 days, until July 22, 2017, and define an alternative measure of collateral in the amount of 15 million UAH", – informs the press-service of the court.
Also on the court's website appeared the decision to arrest former head of Kharkiv regional state tax Inspectorate Andrei Krivolapov.
According to the chief military Prosecutor of Ukraine Anatoly Matios, Zircon Krivolapov – defendants in the case of "tax sites".
"The suspect Zircon (head of GNS in AR Crimea, where it functioned "tax area") – the appeal of the military Prosecutor satisfied by the court of Appeal of the capital with the handcuffs in a courtroom (with the right to arrest bail of 15 million UAH was a personal obligation). The suspect Krivolapov (early LIGHTS in Kharkov, where he worked as "tax area") – the appeal of the military Prosecutor satisfied by the court. Arrest in a hall of Appellate court of Kiev with the right Deposit of 4.8 million UAH (was a personal obligation to come to the investigator)," wrote Matios.
As reported, on may 24, the military Prosecutor's office and the national police stated that large-scale anti-corruption operation, which was carried out 454 search in 15 regions of Ukraine from the ex-heads of departments of the Ministry of revenues. The operation had been arrested 23 people, some of them were brought to Kiev by helicopter.
Comments
comments