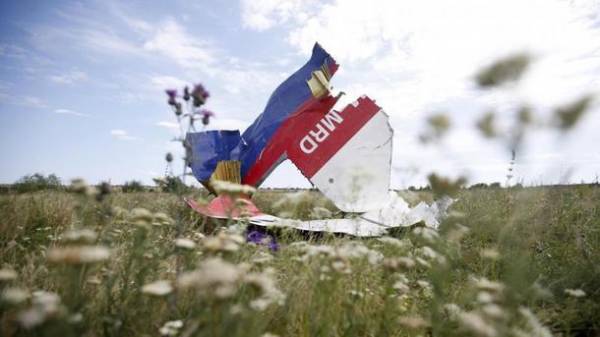 The speaker of the Federation Council Valentina Matvienko said that the initiative to establish an international Tribunal for the catastrophe Malaysian "Boeing 777" MH17 is "interference" in the internal Affairs of the Russian Federation.
She said this at a parliamentary hearing.
According to Matvienko, as a tool of political, economic pressures and interference in the internal Affairs of the Russian Federation are increasingly being used decisions of international courts.
"As the attempts of interference can be considered and the initiative to establish the international Tribunal on the case about the crash of Malaysian "Boeing" in the Donbass. Started for political purposes, an investigation of the International criminal court on the events of 2008 in South Ossetia, invalidating the reunification of the Crimea with Russia made it impossible for the country's participation in the Rome Statute of the ICC," – said Matvienko.
She stated that "the principled position of Russia not to interfere in the Affairs of others by", but not allow others to interfere in the Affairs of Russia and its allies.
Matvienko said that the idea arose by analogy with the anti-corruption expertise of draft laws to analyze the adopted rules to the vulnerability to external influences – "sovereign review". In particular, an important element of the counter she called the adoption of the Federal constitutional law on the delegation of the constitutional court the right to admit impossible to implement in Russia of decisions of international courts if they conflict with the Constitution.
"The reality of our time have become a hybrid war, which aim is simple – undermine the sovereignty of States, the subordination of their domestic and foreign policies. In fact, it is the same conquest, but without the military operations," she said.
The plane "Boeing-777" "Malaysian airlines", carrying out flight from Amsterdam to Kuala Lumpur was shot down over the conflict zone in Eastern Ukraine on 17 July 2014. Killing all 298 people on Board.
At the end of September 2016 international investigative group under the leadership of the Prosecutor's office of the Netherlands has announced the first official results of the investigation. The report States that anti-aircraft missile launcher "Buk", from which knocked "Boeing", were delivered to the territory of Ukraine from Russia. The launch site of the missiles Pervomayskoe village, under the control of Pro-Russian separatists. Among the suspects, according to the report, consists of about 100 people.
The Kremlin said that the report cannot be considered "final truth" and the conclusions of the investigators called "preliminary".
Comments
comments