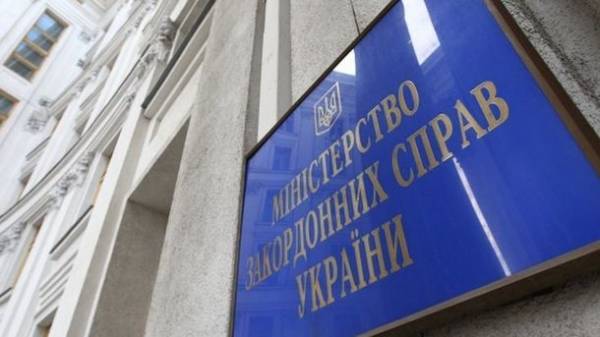 The Ministry of foreign Affairs of Ukraine expressed frustration with the Ambassador of Poland in Ukraine Jan Pieklo in connection with the recent statements of Polish foreign Minister Witold Waszczykowski on Ukraine.
As reported in the review of the MFA of Ukraine, who on Wednesday extended a press-service of the Ministry, the Polish Ambassador was invited to the MFA of Ukraine in connection with the statements V. Waszczykowski on Ukraine in an interview with weekly magazine "W sieci" on July 3, 2017
"During the meeting, the Polish diplomat noted that Ukraine were disappointed by recent remarks of the foreign Minister of Poland, regarding our state due to the ongoing active dialogue at the highest level", – said in a commentary.
The foreign Ministry noted that Ukraine and Poland efforts to build a common European future, "and not to put each other conditions."
"Ukraine's European choice is not only foreign policy, but the bloody struggle and painstaking hard work," – noted in the commentary.
In this regard, Kyiv drew attention to the incorrectness of the statements of the Minister Wasikowska about the situation in the East of Ukraine.
"It was noted that the Ukrainian people paid a very high price – the price of hundreds of lives of its best representatives for independence, choice development, and also to prevent the territory of Poland and other EU countries, Russian troops," – said the Minister.
Kiev also drew attention to the need for a more cautious approach of the Polish political elite towards sensitive historical issues. "These repeated calls not to politicize the sensitive pages of the joint historical past that can be used by a third party to the detriment of Ukraine and Poland" – said in a commentary.
The Ukrainian side noted that the evaluation of certain historical events is the task of historians, "and in the context of Ukrainian-Polish relations these issues are engaged in a Forum of historians and the partnership Forum".
"In politics, each comparison has its meaning, and, given the mutually beneficial strategic partnership and trustful relations between our countries, not tactful, was compared with Greece and Macedonia," stressed the foreign Ministry of Ukraine.
Comments
comments