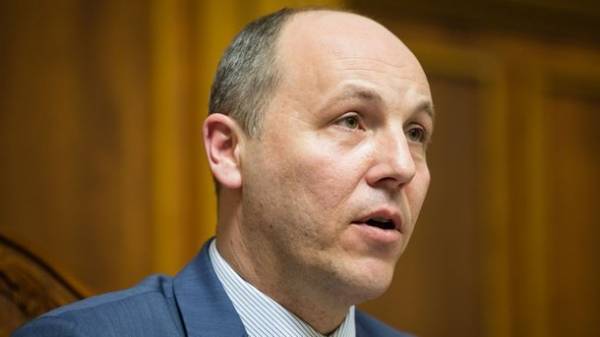 Chairman of the Verkhovna Rada of Ukraine Andriy paruby reported that today the Parliament will vote for the election of the Ombudsman, as the National Agency on corruption prevention (NACP) did not have time to check the candidates. About this Probe said during a conciliatory Council of chairmen of the factions and parliamentary committees.
"As you remember, we had to start with the election of the Verkhovna Rada of Ukraine on human rights. But there were obstacles for the consideration of this question", – said the speaker.
He explained that the NACP has asked Parliament to allow more time for verification of all candidates for the office of the Ombudsman.
"And actually, today, although the Verkhovna Rada was fully prescribed by law, we are in a situation where candidates for the position of Commissioner have final passing of special checks, and, in particular, is not the result of the findings of the NACP. And we, by law, can't start a contest and have to wait for a final decision and a final special checks", – said the Chairman of the Verkhovna Rada.
As reported, on April 27 expired term of the current Ombudsman Valeria Lutkovska.
The candidate for this position may nominate the Chairman of the Verkhovna Rada or at least 113 MPs. In particular, the public organization can nominate a candidate only through deputies.
Were offered three nominations: people's Deputy Lyudmila Denisova (faction "national front"), the people's Deputy Sergey Alekseev (fraction "BPP") and lawyer Andrew Hominy..
Comments
comments