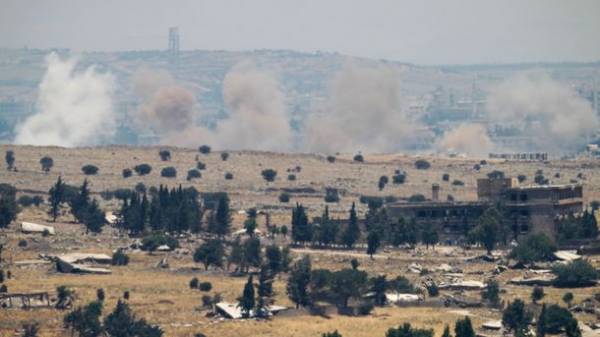 The command of the Syrian army said the Israeli air force again attacked their positions in the Golan heights, the statement said the command of Syria.
In the statement, in particular, stated that "Israel resumed its aggression and attacked one of our positions."
Earlier, the Israeli military said that Israeli-controlled part of the Golan heights was again subjected to indiscriminate shelling from the Syrian territory, no injuries.
Note that this is not the first such incident in two days. On 24 June, the Israeli military said that the aircraft destroyed two Syrian tanks and heavy machine gun in response to dozens of shells that landed in a controlled Israel parts of the Golan heights.
We will remind, the Syrian government announced that the international coalition forces led by the USA shot down a military aircraft of the Syrian air force.
In response to such actions, the Russian defense Ministry announced that it would stop cooperation with States in the framework of the Memorandum on the prevention of incidents in the skies over Syria.
Comments
comments