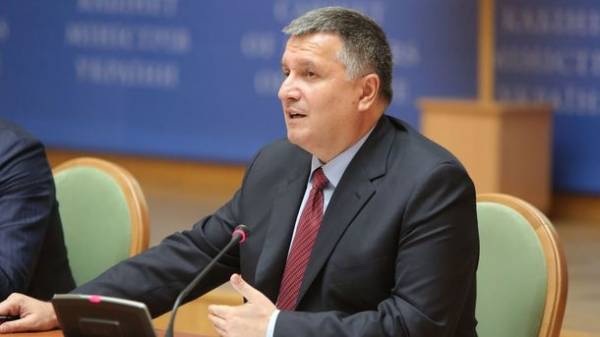 On Tuesday, June 6, in Zaporozhye on a visit arrived the Minister of internal Affairs Arsen Avakov. The main purpose of the visit Avakov was the transfer of the Zaporizhia region police new vehicles – Mitsubishi Outlander, the "First Zaporizhzhya".
The interior Minister commented on the statement of people's Deputy Semyon Semenchenko on the intention of the "headquarters of the blockade" to proceed to the second stage of the blockade, which aims to "nationalize" a number of Ukrainian enterprises, including in Zaporozhye region.
"It's hard to reply to the statement of the headquarters of schizophrenics and sick people – fans of science fiction. Gather a few people who decide that any block. For example, they do not like a tram and the staff, headed by semen Semenchenko wants to block it, and I'll argue that no one in the country is not entitled to a monopoly of force, except the state. All the rest is political speculation. I recommend this "gentlemen" who take on such a responsibility and trying to "cheat" political capital – think first about the country. We will not allow a similar share of these adventurers," concluded Avakov.
We will remind, on may 26 the head of the "Headquarters of the blockade" Sergey Akimovich denied articulated earlier Semenchenko plans to "nationalize" all businesses and clarified that their promotions will be aimed at enterprises that are partly owned by the Russians and affect the economy of Ukraine. In this list, except for banks, which is engaged in the national corpus, hit and two local businessmen – and the iron and steel Institute.
Comments
comments