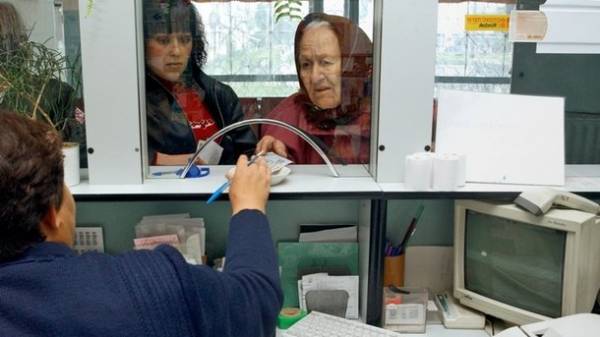 In Ukraine today, there are 10 employees comprise 9 of pensioners, said the Director of the Department for pensions of the Pension Fund (PF) of Ukraine Irina Kovalko.
"Today we have 10 employees comprise 9 pensioners, counting not only employees but also self employed individuals and individuals-entrepreneurs", — said Kovbasko.
Kovbasko noted that employers try to pay a single social contribution (ERU) from the minimum wage — 704 UAH, while the Fund should provide payment of pensions is minimal, with full seniority 1 247 UAH.
"Anyway, there is a gap between those amounts, which come in the form of income and that the Pension Fund shall pay" she said.
Kovalko said that if in 2016, to keep the same level of spending that was, but the SST rate would not be reduced in two times, the Pension Fund would have got rid of the deficit and would be in surplus.
Recall from 2018 must earn a second level of pension provision — introduction of personal savings accounts of employees.
Comments
comments