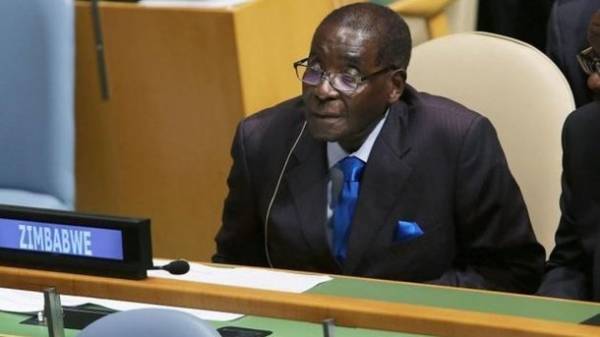 The President of Zimbabwe 93-year-old Robert Gabriel Mugabe has decided to nominate his candidacy for President in the General election to be held in 2018, the Correspondent reports with reference to Xinhua.
On Friday, June 2, he took participated in the rally of the ruling party the "African national Union of Zimbabwe – Patriotic front" /ZANU-PF/ in the province of Mashonaland East.
"At the meeting the President urged all party members to overcome their differences and join forces to ensure victory of the party in the General election of 2018", – stated in the message.
For the year 93-year-old President plans to visit every province of the country to promote their political position.
Mugabe was born February 21, 1924. In 1980 after independence Zimbabwe, he took office as Prime Minister of the country.
In 1987, he changed the political system of the country and became President, then was re-elected and remains in this position.
We will remind that the President of Zimbabwe, Robert Mugabe, against the background of deep economic crisis in the country has spent on a party in honour of its 93rd anniversary of 2 million euros.
Comments
comments