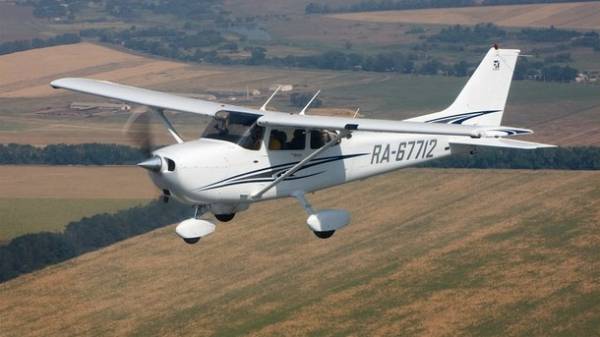 Nearly a dozen small aircraft take part in the first in Chernihiv aviadelivery, which began may 6 and will last two days. About this UKRINFORM reported one of the organizers of the air show, General Director of "Airport "Chernigov-1" Yury Sidorov.
"In the morning we had 14 planes, now 12. They came to Chernigov from the Dnieper, Kharkov, Kyiv, Kolomyia… Actually, we were hoping for more participants, but this was prevented by the Eurovision in connection with restrictions on the flights," he said.
Participation in aviadelivery take light aircraft. They fly at low altitudes, perform various maneuvers, in a word, create a spectacle. Look it up on the airfield "the Beers" there are so many residents and guests of the city.
In addition, viewers have the opportunity to enjoy skydiving, which are made by high-class sportsmen – masters of sports, the accounts of which one and a half-three thousand jumps. On the ground with his flying equipment Chernigov acquaint motodeltaplanes, on stage are guest artists.
"Chernigov – the city of aviation, there are a lot of pilots, former pilots and current, there are whole dynasty. Therefore, holding such a feast we have – it is a natural phenomenon. We're glad he managed that lucky with the weather," said the source.
"Chernihiv aviatest-2017" was organized by LLC "Chernihiv higher aviation school" and "Airport "Chernigov-1", co-organizer – public organization "all-Ukrainian society "Everyone is able". The main goal of the event is popularization of General aviation in the region, especially among the younger generation.
Comments
comments