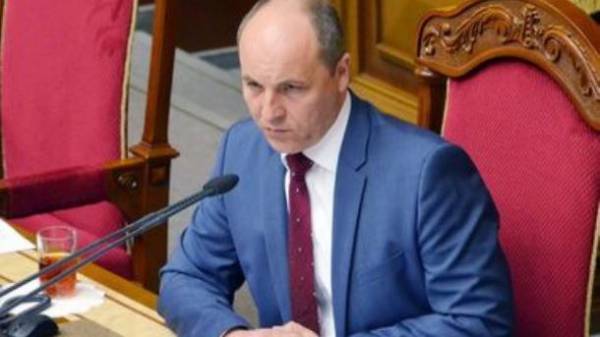 Chairman of the Verkhovna Rada Andriy Parubiy took the initiative to fix on the legislative level position that Ukraine's membership in NATO is a priority of the state foreign policy.
As the press service of the Verkhovna Rada, this opinion Parubiy stated after the visit this week of the NATO parliamentary Assembly in Tbilisi and the results are extremely fruitful dialogue with allies and partners of the Alliance.
The Parliament speaker said that the Verkhovna Rada of Ukraine registered a draft law 6470, which proposed to amend the law of Ukraine "About fundamentals of domestic and foreign policy" and to the law of Ukraine "On fundamentals of national security of Ukraine".
"Let me remind you that this year Ukraine celebrates the 20th anniversary of the Charter on a distinctive partnership with NATO. The adoption of this law is an important sign for our allies! I went to factions in order to pass this law in the nearest future", – said Parubiy.
He thanked all the MPs who joined in the creation of this bill.
"NATO is the guarantor of the security of the free world! NATO is the only force in the world able to stop Putin's aggressive Russia. Ukraine will become a NATO member," – said paruby.
Note, first Deputy Chairman of the Verkhovna Rada Iryna Gerashchenko considers that Ukraine and Georgia should become 30 and 31 members of NATO. "So I see my goal as a politician and that is why I have 10 years involved in politics is always in Pro-NATO and Pro-European team", – she wrote in Facebook.
Comments
comments