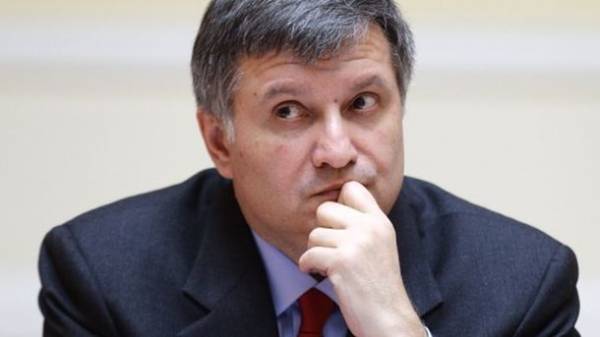 Arsen Avakov criticized the bloggers who raised the scandal in the social networks because of the appointment of the new head of national police of the Dnepropetrovsk area Vitaly, Gohouri.
"We have social networks will never meet. We have some blogger publishes another nonsense – and all rush in this direction", – said the Minister of internal Affairs on air of TV channel "112 Ukraine".
Avakov recall that Glukhoverya was appointed to the post of head of Dnipropetrovsk police in 2014-m to year, after the Revolution of dignity. However, after Vitaly Glukhoveryu replaced in connection with the decision to change the whole management team.
"He was I appointed to this position as a professional and a person who is able to bring the situation under control. When the river no longer was the separatist city – he became a front city and has borne the hardest burden," – said Avakov.
Commented on interior Minister and posted online photos of Gohouri wearing the symbols of the Soviet Union. "This man is a patriot to the bone. Yes, he was born in the Soviet Union – as well as I do. Yes, he put on in 2005-m to year sweater USSR national team on hockey. I have the cloak of the USSR national team red color ankle-length – team of the USSR on track, which I sponsored," the Minister said.
According to Arsen Avakov, the Minister of Gohouri appointment to the post of head of National police of the Dnepropetrovsk area – the right decision. "There is an urgent situation. We don't have many officers who can take a punch in such an important region as the Dnieper," – said the Minister.
Recall that after the clashes on may 9 in the river , the Minister of internal Affairs of Ukraine Arsen Avakov fired the leadership of the regional police. Positions have lost the head of the Main Directorate of the National police of the Dnepropetrovsk region Igor Repeshko and head of the city police Department of the Dnieper Andrew Bidylo and their deputies to ensure public safety.
On may 10, the new chief police Dnipropetrovsk region appointed rector of the Dnepropetrovsk state University of internal Affairs Vitaly Glukhoveryu. The appointment caused a scandal in social networks. Users are reminded that the new head of the Dnipropetrovsk regional police at the time worked under the Yanukovych regime in Russia, but somehow escaped lustration.
Comments
comments