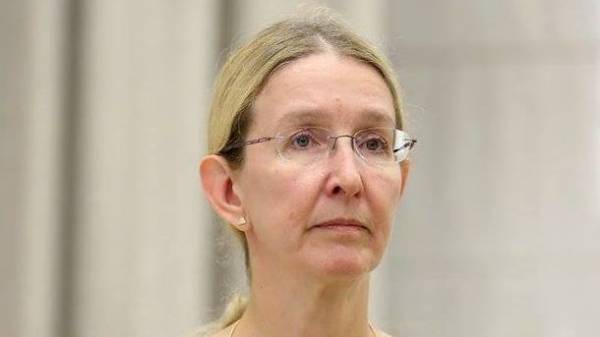 The issue of appointing the acting Minister of health of Uljany Suprun, the head of Department will be considered after the approval in Parliament of draft laws on the reform of the health sector, said the President's representative in the Verkhovna Rada, Deputy head of the faction "Block of Petro Poroshenko" Irina Lutsenko.
"I think that the code will be able to take that health reform, and we have set ourselves an ambitious goal in the summer to vote for its second reading – so that they can consider Suprun the Minister", – she said the TV channel "inter" on Friday evening.
"Uliana Suprun, for all its virtues…had to show the deputies the result. Finally we have this result we will see in the Verkhovna Rada", – Lutsenko added.
Deputy head of the faction also noted that on Tuesday the deputies will try to amend the agenda a draft law reforming the health sector.
According to her, until Thursday, the Parliament will consider it in the first reading.
As previously reported on Friday, the press service of the President of Ukraine Petro Poroshenko announced the intention of the President in the near future to pass to the Verkhovna Rada a bill which provides for new rules on medical care in rural areas, and expects that the Parliament will vote for health reform until the end of the current session.
Earlier, on 18 may, the Parliament included bills to reform the health care system in the agenda of the session, a number of deputies initiated the establishment of the working group for their further development.
Comments
comments