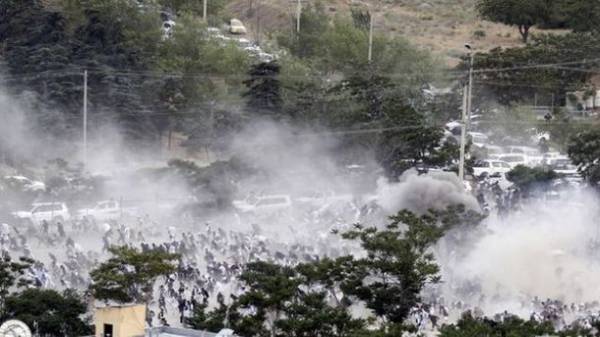 The death toll in the blasts during a funeral ceremony in Kabul has grown to 20 people and 119 were injured,reported CNN, citing the press Secretary of the Ministry of health. In addition it is reported that the explosion had wounded the Minister of health of Afghanistan.
"In Kabul, Afghanistan, 20 people were killed and 119 wounded on Saturday, June 3, 2017, in the explosions at the funeral of a protester izadyar of Salem, who was killed in the Afghan capital a day earlier during anti-government demonstrations," the statement reads.
As informs television channel Tolo News, citing a source in the Ministry of health of the country, explosions staged suicide bombers. Press Secretary of the Ministry of health Vahid macro the media reported that the bodies of two suicide bombers removed from the area of the attack.
As reported in the district Sarai Shamali the Afghan capital during the funeral of the son of the Deputy speaker of the Senate of Afghanistan Izadyar Salim, who was killed on the eve during a demonstration of three explosions. While none of the groups has claimed responsibility. Terrorist organization, the Taliban denies responsibility for the bombings.
Comments
comments