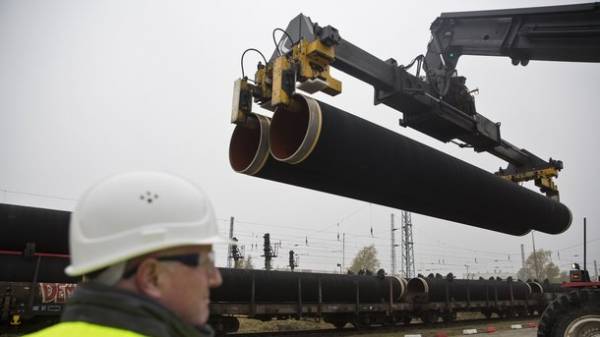 The gas pipeline from Russia to Germany under the Baltic sea violates the principles of energy security of the European Union. About this site "Today," said the ex-President of the European Parliament Jerzy Buzek.
"I am very opposed to the idea of creating the "Nord stream-2″. It is contrary to our energy Union, the principle of diversification of gas creating a safe gas supply. Breaks all the principles of our energy security. On the other hand, I really want to share the idea of modernization of the gas transportation system of Ukraine", – said the politician.
The capacity of the Ukrainian and the Yamal-Europe gas pipeline is enough to provide the whole European Union, I am sure Buzek. Repairs will be cheaper in two times than the construction of "Nord stream-2": "the modernization of the GTS is a huge investment for Ukraine. Between Ukraine and the EU a lot of important trade relations. So you need to trade ways from Europe led to Ukraine".
We will remind, the project "Northern stream-2" value of nearly 10 billion euros, "Gazprom" and its partners intend to start in April 2018. The construction will be finished by the end of 2019.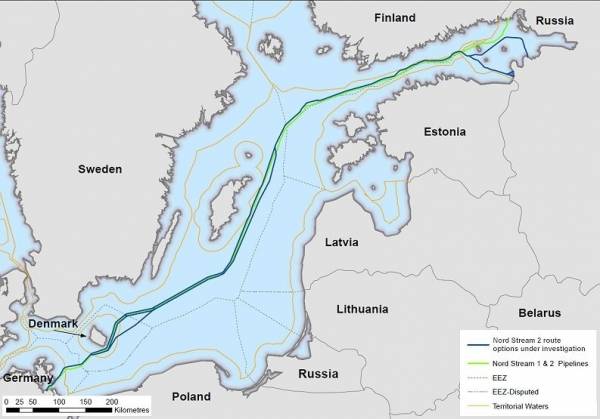 Map: Delfi.lt
Ukraine opposes this construction, calling it politically motivated. Instead, Kyiv has proposed that the EU create a consortium with the involvement of European companies to more effective management of the existing transportation route through Ukraine. His disagreement with the project "Northern stream-2", also said several EU countries, particularly Poland and Lithuania.
In addition, on 2 August the President of the United States Donald trump signed a law on new anti-Russian sanctions. The sanctions include fines for the European companies, in particular, will cooperate with the Russian "Gazprom" in the implementation of the gas pipeline "Nord stream-2". In response, the President of the European Commission Jean-Claude Juncker said that Brussels is ready to respond immediately if sanctions will harm the economic interests of the EU.
Recall that after the imposition of the U.S. additional sanctions against Russia, which also affected energy project "Nord stream-2", a number of European countries, particularly Germany, strongly criticized such a unilateral action of States.
Comments
comments