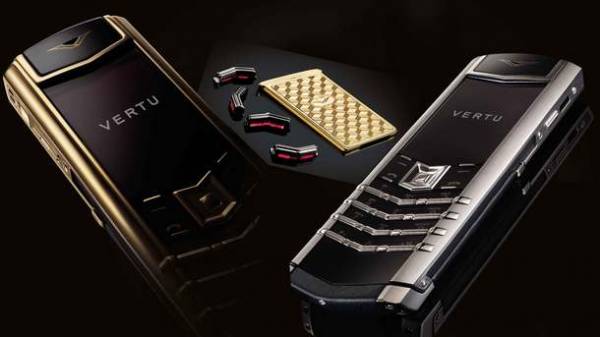 Mobile device Vertu inlaid with precious metals and stones, according to experts, in recent years could not withstand competition from manufacturers of smartphones, which are also offered to personalize the look of their gadgets based on the requirements of the clients, reports the BBC.
"A small party was offered at high prices," said IHS Technology analyst Ian Fogg.
According to him, Vertu has equipped the screen one of his latest models with synthetic sapphire. Apple once wanted to use this material, but abandoned this idea due to technological problems.
"With this material difficult to work, – explained Fogg. The only practical advantage is that the screen of the smartphone will be hard to break."
Fogg noted that recently many manufacturers of smartphones offers customers the inlay components, jewelry – it was not a unique offer in this market.
Vertu was founded by Nokia in 1998 with the aim of developing of the market of luxury mobile devices of a class "Lux", and in 2012 it was sold, and Vertu started to use the operating system Android in their devices.
In March last year, the then Chinese Vertu owner sold the company to the Turkish businessman.
Comments
comments