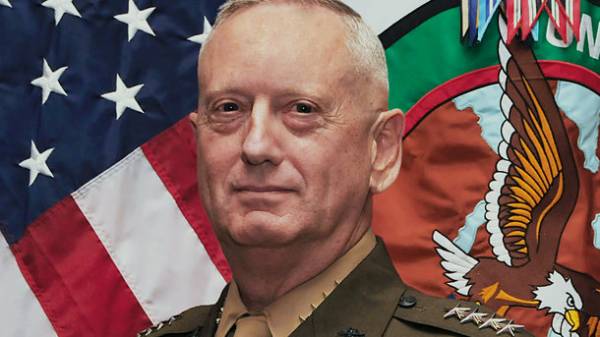 The DPRK has stepped up efforts to develop nuclear weapons, which pose a threat to the U.S., said Pentagon chief James Mattis. This is with reference to AP reports Espreso.
Speaking at an international security conference in Singapore, he stressed that the US sees in this policy of the DPRK, "a clear and imminent threat."
Metis also added that in recent years North Korea has increased the scope and pace of their efforts towards nuclear weapons.
"We are working diplomatic and economic methods. We try to exhaust all possible options to prevent the pursuit of nuclear weapons", – said the head of the Pentagon.
He also said that the US wants to stop the conflict with Pyongyang and find the solution of this issue urgent.
We will remind, recently the Pentagon has expressed confidence that the United States is able to intercept the newest ballistic missile of the DPRK and Iran.
Earlier also it was reported that the UN Security Council expanded sanctions against North Korea.
In turn, the DPRK responded to the U.S. preparing to intercept their missiles. Pyongyang called the U.S. tests a "provocation". "Such a risky move is a sign that they are preparing for the outbreak of nuclear war moved into its final phase," — said the representative of the armed forces of the DPRK.
Comments
comments