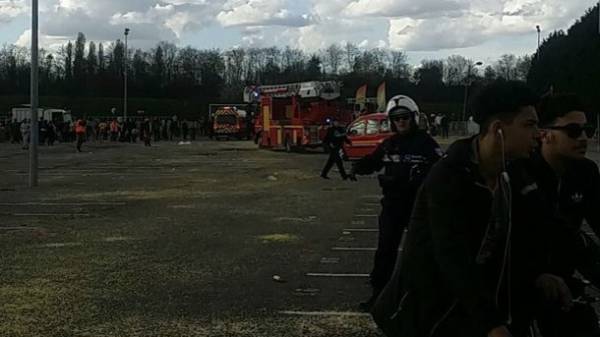 The blast at the carnival in the suburbs of Paris among the victims of Ukrainians was not. About it reports a press-service of the consular service of the Ministry of foreign Affairs of Ukraine.
It is noted that the information is preliminary and no official data.
"The Consul reports that, according to preliminary information, Ukrainians among the victims in the Paris suburbs no", – stated in the message of consular service.
Consul powders scho, poperedniy parmacy, ukraïntsiv middle poterla have predmest #Paris and no.
— Ukrainzam have in (@UkrZaKordonom) April 1, 2017.
As reported yesterday during the carnival in the commune of Villepinte in the suburbs of Paris, an explosion occurred, which injured more than 20 people. The explosion occurred at the moment when he was supposed to set fire to an effigy made of straw and wood.
Comments
comments