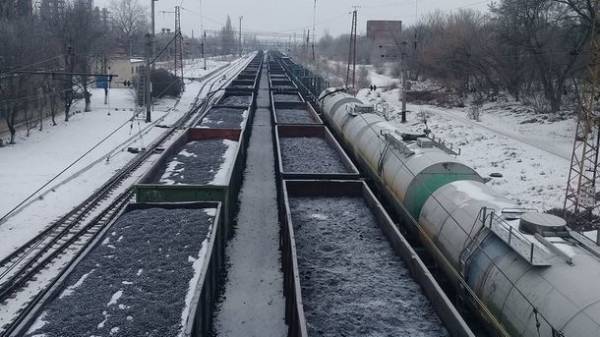 American diplomats concerned about the situation with the blockade of Donbass and urged the parties to sit down at the negotiating table. This is stated in the statement of the U.S. Embassy in Ukraine.
The Americans say that the blocking of the supply of coal could harm the Ukrainians and the energy system of Ukraine.
"We are concerned about the current obstacle to the supply of coal from non-government controlled areas of Donetsk and Lugansk regions and the potential impact on the energy system of Ukraine, the Ukrainian economy and Ukrainian citizens. The parties must meet to take short-term steps that will allow the lawful goods of Ukrainian companies to transparently cross the line of contact to prevent aggravation of the situation for ukrintsev on both sides," – said in a statement.
The diplomats also urged the government of Ukraine to accelerate implementation of much-needed reforms in the energy sector.
"The implementation plan for the diversification of coal supplies for Ukraine, improving energy efficiency and minimizing the role of the state in the energy sector will reduce opportunities for corruption and improving energy security", – said at the U.S. Embassy.
As you know, January 25 persons called veterans of military action in the Donbass and, in particular, people's deputies Vladimir Parasyuk and semen Semenchenko, blocked the railway section Luhansk – Popasna in the framework of a trade embargo non-government-controlled regions of Donbas. Was later blocked all the railway track in the direction of uncontrolled territories.
15 February, the Prime Minister of Ukraine Volodymyr Groysman said that the blockade of the supply deficit of anthracite coal used by thermal power plants of Ukraine is a crime and undermines the whole national economy.
In connection with the blockade of coal supplies from Donbass in Ukraine from 17 February introduced a state of emergency in the energy sector
Also President of Ukraine Petro Poroshenko signed a decree enacted the decision of national security Council and defense of Ukraine of 16 February 2017 "On urgent measures to neutralize threats to energy security of Ukraine and strengthen protection of critical infrastructure".
Comments
comments