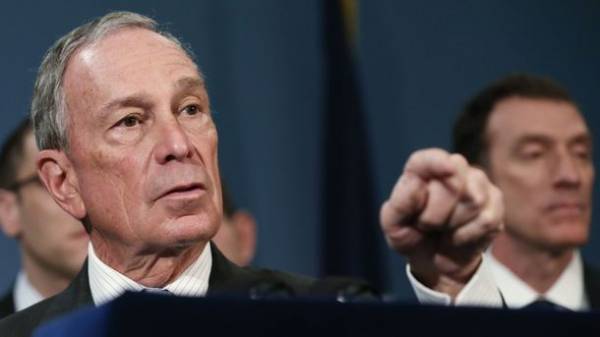 American billionaire and philanthropist Michael Bloomberg began to create a coalition of supporters for the preservation of U.S. involvement in the Paris climate agreement. About it reports "UKRINFORM" with reference to Business Insider.
30 cities in three States, more than 80 University presidents, more than 100 companies – is the primary statistic coalition Bloomberg. The participants intend to submit the UN plan to achieve the targets of the Paris climate agreement for the United States.
Bloomberg, the former mayor of new York, is currently the special envoy of the UN Secretary General on climate change.
As reported, on June 2, Bloomberg philanthropies has pledged about $ 15 million within two years on the implementation of the UN framework Convention in climate protection.
The Paris agreement approved in 2015, aimed at combating global warming in time to stop the warming of the atmosphere until the moment when there will be irreversible changes. The new coalition says he will do everything possible to maintain the US role in the implementation of the Paris agreements. We are talking about reducing the US industry until 2025 emissions by 26 percent. In other words, America will "return" to the level of air pollution, which was in 2005.
June 1, the President of the United States Donald trump announced the withdrawal of the United States from global climate agreement. World leaders expressed disappointment with this decision.
Comments
comments