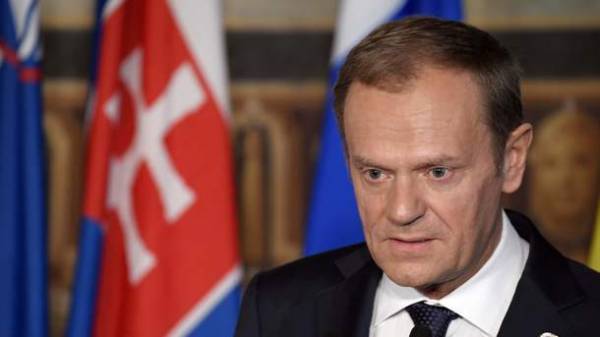 The Minister of national defence of Poland, Anthony Macierewicz said that the former Prime Minister, current head of the European Council Donald Tusk is responsible for the plane crash near Smolensk in 2010, reports "Polish radio".
"Responsibility of moral, political and legal ex-Prime Minister Donald Tusk in connection with the Smolensk disaster is obvious," said Macierewicz.
The Minister noted that at the beginning of may 2010 on the proposal of the party "law and justice" the Saeima vote in the case of the adoption by Poland of the investigation, including the possible exhumation of the bodies of the victims.
"We asked the deputies. I went from Deputy to the Deputy of the Civic platform, asked them to support the view that Poland has taken this production, this investigation. All voted for the fact that Poland didn't do it… Their moral and political responsibility is obvious. Legal, in my opinion, too – Donald Tusk," said the Minister.
According to him, Tusk said repeatedly that all actions of public authorities related to the consequences of the disaster, was carried out on his orders.
"All the decisions entrusted to me personally and I take responsibility for it," said Mr. Donald Tusk, and it's true. He is responsible as Prime Minister, but also responsible as the man who since April 11 was the head of the ad hoc group of the Council of Ministers, composed of all the important Ministers, which was clearly noted that all decisions depend on him personally," said Macierewicz.
Recall, 10 April 2010 in the crash of Tu-154 near Smolensk killed 96 people, including Polish President Lech Kaczynski and his wife, senior military commanders, representatives of government, Parliament and the clergy, as well as the last President of Poland in exile Ryszard Kaczorowski.
As you know, in Poland as part of a new investigation into the crash of the governmental Tu-154 in 2010 near Smolensk is the exhumation of the bodies.
Comments
comments