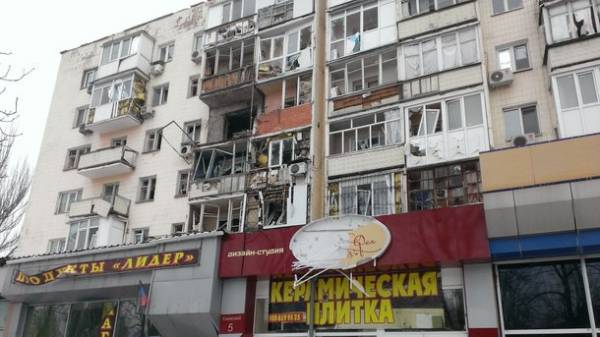 Back in 2006, and Ukraine has adopted the law "On comprehensive reconstruction of residential areas". After that the Cabinet of Ministers approved the list of areas across the country that should be condemned. Just over five million square feet of living space. In the capital had planned to demolish the "Khrushchev" and build in their place new homes in 11 neighborhoods. According to the document, the total area that should be demolished in the capital reaches more than a million square meters. For example, in Solomenskiy district planned to reconstruct the block, bounded by streets Gursoy, Fuchika and Vozduhoflotsky Prospekt.
The reconstruction project has developed a "Teplobud", and money found in the US – the company "Global Technology Project" has agreed to invest $ 140 million. Estimates of the founder ", Teplobud" Vyacheslav Piontkovskogo, this investment could bring at that time about 200 million dollars in profit at the moment – about 50 million.
The idea of such investment is very simple. The developer is the demolition of "Khrushchev" and in their place builds a bigger house. The owners of apartments in the old house are guaranteed to get a flat in the new building and the remaining square meters, the investor sells at market prices.
While the law States that the new apartment should be 50% larger than the old. If in "Khrushchev" was the apartment with area of 50 squares in the building to 75 square meters. "We planned to take the apartment so that it was possible to move furniture and live. Apartment renovated, bathroom fixtures, and even Wallpaper!", – says Vyacheslav Piontkovsky.
However, despite the existing law, the project of reconstruction can not exercise for more than 10 years. A few years had to wait until the KSCA will develop a standard contract, then – until he was sent to the Cabinet, and now – I will create a working group and conduct among developers contest.
At the same time at KCSA say that the reconstruction of outdated residential blocks – one of the key activities of local government. Last year at the mayor's office there was a message on the site within the streets milyutenko, Sholem Aleichem, and Bratislava Forest Avenue demolish old building and build in their place housing complex."For resettlement of residents will build the start of a housing-public complex of 282 apartments for free from the capital development area and block trading-household purpose with a multi-level Parking", – stated in the message.
Comments
comments