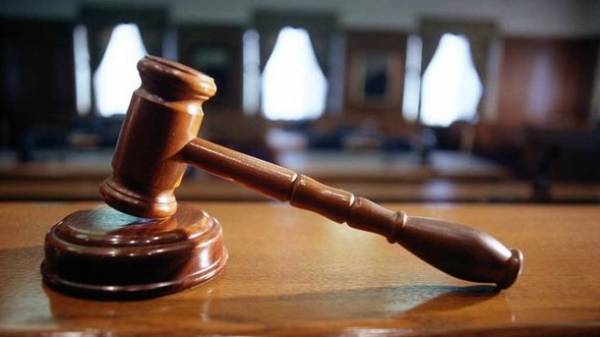 For the first time in Ukraine, the member of a terrorist organization convicted of a violation of the laws or customs of war. This reports the press service of the Prosecutor General.
"10 years 1 month of imprisonment with confiscation of property condemned is the citizen of Ukraine who on 1 June 2017 the verdict of the Slavic city district court of Donetsk region found guilty of involvement in a terrorist organization "DNR", the assistance of the Russian Federation in the conduct of a war of aggression against Ukraine and violations of the laws or customs of war (part 1 of article 258-3, part 2 of article 28 part 2 article 437 and part 1 of article 438 of the Criminal code of Ukraine)", – stated in the message.
As noted, the investigation has established and proved in court that the said citizen, fulfilling its function in the structure of the terrorist organization "DNR", was carried out illegal detention and escorting of captured members of the Armed forces of Ukraine and other persons, who illegally detained by militants in the captured premises of management of SBU in Donetsk region.
"He, together with other terrorists, contrary to the Geneva Convention relative to the treatment of prisoners of war of 12 August 1949, taking advantage of the helpless condition of prisoners and the lack of ability to defend themselves, applied them to physical violence, beaten, tortured, threatened with murder, committing other actions that endangered their health and life. The investigation found 30 victims of criminal activities of the person", – is spoken in the message.
The suspect was arrested on 10 February 2017 in Slavyansk by investigators of the Chief military Prosecutor's office jointly with the SBU.
Comments
comments