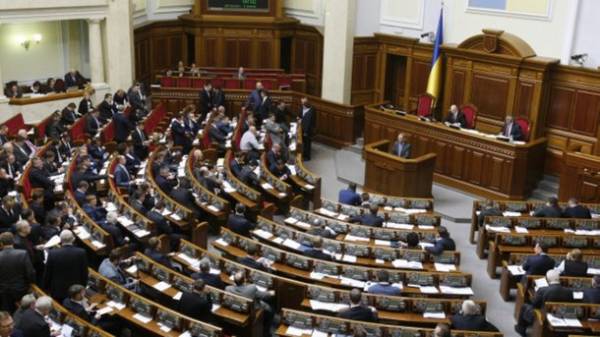 The Verkhovna Rada of Ukraine registered a draft law on anti-corruption proceedings in the justice system.
The relevant draft law (No. 6529) on amendments to the law on judicial system and status of judges regarding the introduction of compulsory specialization of judges for consideration of corruption and corruption-related offences registered in the Parliament on Wednesday. However, the text of the document published only on Friday. The author of the initiative – the people's Deputy from the faction "Block of Petro Poroshenko" Sergey Alekseev.
The bill proposed to abandon the creation of a Supreme court anti-corruption as one of the high specialized courts in Ukraine, deleting the relevant provisions in the law on judicial system and status of the court.
Accordingly, the author proposes to exclude from the law provisions which determine the procedure of selection of judges of the Supreme anti-corruption court, which under the current wording, should be held on a competitive basis.
As you know, Prosecutor General Yury Lutsenko urges people's deputies to adopt the law, which will start functioning anti-corruption chambers in existing courts.
He stressed he was not against the establishment and the new anti-corruption judicial Institute, however, expressed the belief that "to create anti-corruption court as a ward of the existing of the new judges quickly and efficiently".
Comments
comments