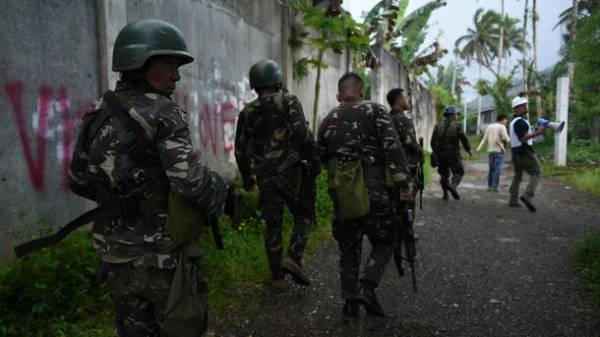 Gunfire and explosions were heard near the tourist complex in the Philippines capital Manila, according to eyewitnesses. Information about the victims of the attack have not yet been reported, writes Bi-Bi-si.
As reported by CNN, company representative of a local hotel, at first unknown in a mask opened fire on the visitors on the second floor of the building. According to the portal Rappler.com several people were injured.
In the message of the tourism complex of Resorts World Manila indicated that the complex was closed after the shooting, thrown by an unknown man. At the same time reported several attackers.
"The company is working closely with the police force of the Philippines to ensure that all guests and employees safe. We ask you to pray in these difficult moments", – stated in the message.
The employee of a casino in the complex, told Philippine television that one of the attackers poured on the table a flammable liquid, writes Reuters.
The representative of the armed forces of the Philippines said that the police controls the situation at the Resorts World Manila.
Responsibility for the attack has taken the group "Islamic state" (IG) reports to the monitoring group SITE.
The U.S. Department of state Twitter account reported that explosions and gunfire was also heard near the airport in Manila and urged American citizens to avoid areas where there was an emergency.
Comments
comments