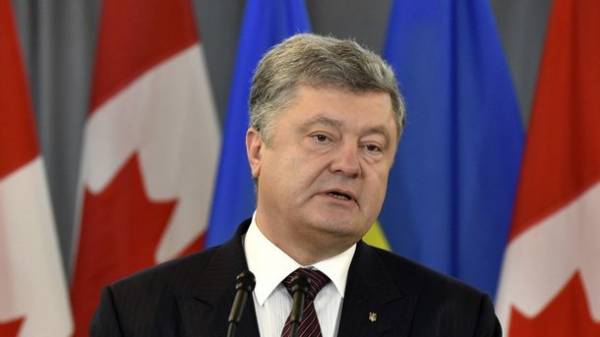 President Petro Poroshenko and Prime Minister of Canada Justin Trudeau has discussed the issues of reforms in Ukraine, including reform of the Armed Forces of Ukraine and bring them to NATO standards. About it reports a press-service of Administration of the President.
"Prime Minister and I discussed the desire of Ukraine to NATO and our work to ensure full compliance of the Armed Forces of Ukraine to standards of the Alliance. I want to reiterate – the doors of the Alliance should be open for Ukraine", – said Petro Poroshenko during a meeting with the media following the talks.
"We talked about reforms in Ukraine, and I appreciate that Ukraine remains a priority country for international aid of Canada. Let me say that Canada is one of the leaders in support of Ukraine, which we value so highly," he said.
According to Petro Poroshenko, Ukraine awaiting the appointment of the Special Envoy of Canada on reforms in Ukraine: "His or her tips will be very useful for us in the transformation of the country."
SEE ALSO
Poroshenko in Toronto: Friends are learned in trouble, we feel the shoulder Canada
In turn, Prime Minister of Canada Justin Trudeau said that the canadian side is supporting the implementation of reforms in Ukraine. "The reforms that Ukraine holds, in particular last year under extremely difficult conditions. Economic growth must continue and it continues. This is a very difficult decision that should be taken in Ukraine. And Canada in this regard, making every effort to always be with Ukraine and support", – he stressed.
It was also reported that Petro Poroshenko and Justin Trudeau discussed during the meeting questions of the UN peacekeeping mission in the Donbas and Ukrainian reforms.
Comments
comments