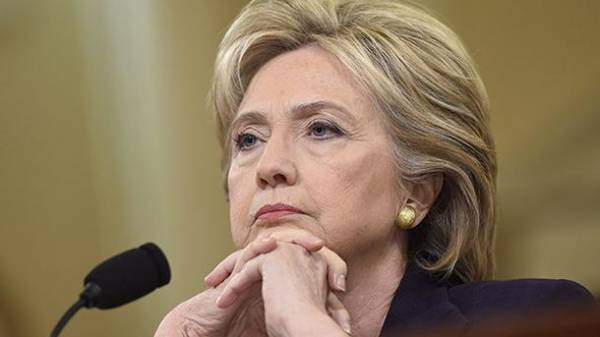 Former Secretary of state Hillary Clinton called a historic mistake the decision of the American President Donald trump to withdraw the U.S. from the Paris climate agreement. About it she wrote on Twitter.
"A historical mistake. The world is moving forward together in the issue of climate change. Withdrawal from the Paris agreement leaves American families and workers behind," she wrote.
A historic mistake. The world is moving forward together on climate change. Paris is withdrawal leaves the American workers & families behind.
— Hillary Clinton (@HillaryClinton) June 1, 2017.
Recall, June 1, trump said that he took the decision to withdraw from the Paris agreement for the protection of America and its citizens. According to him, Washington will start negotiations on the conclusion of a climate agreement on terms more favorable to the United States.
Trump had publicly called global warming a "hoax". On March 28, he signed a decree about energy independence, which abolished a number of decisions of the Obama administration to combat global warming.
At the G7 summit, which was held in Italy on 26-27 may, the US President refused to endorse the outcome document, which referred to the support of the commitments made in the Paris climate agreement.
The Paris climate agreement, which entered into force on 4 November 2016, requires action to prevent climate change. For a start, his actions had to have the agreement ratified by at least 55 countries, which together emit more than 55% of the greenhouse gases in the world.
The agreement is intended to replace the Kyoto Protocol enshrines a normalized obligations to reduce greenhouse gas emissions.
In accordance with the Covenant, the United States has pledged, by 2025, cut emissions of greenhouse gases by 26-28% compared with 2005 levels.
Comments
comments