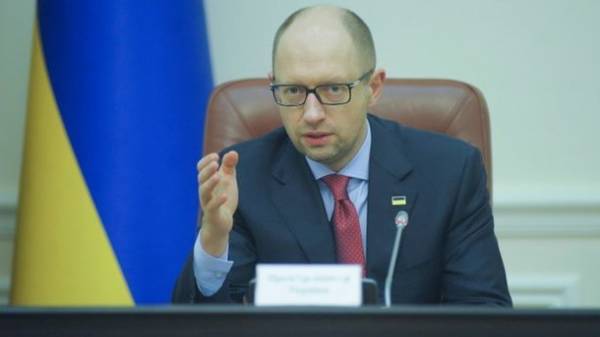 "I am proud that in 2014 we made the right decision to go to the Stockholm arbitration. Almost three-year battle with Gazprom ended in the victory of justice and Ukraine", – wrote on his page in Facebook the leader of the party "people's front", the Prime Minister of Ukraine in 2014-2016 Arseniy Yatsenyuk.
He stressed that "Naftogaz" has proved the truth of Ukraine, despite the contradictory provisions of the contract: "it was deliberately incorporated a lot of "gray nuances".
"Previously, we made a strategic decision and refused to supply gas directly from Russia. The Kremlin has lost the ability to blackmail and coercion of Ukraine to perform a disadvantageous contract," – said the leader of "National front".
The correct political steps, and today, and the decision of the Stockholm arbitration, give us the opportunity not to buy the extra volumes of gas at the highest price in Europe, he wrote.
"Thanks to the strong-willed decision we were able to turn the tide in our favor. This means that our strategy in relation to the Kremlin "Gazprom" was correct. Energy independence from Russia is one of the key preconditions for Ukraine's sovereignty," – said Yatsenyuk.
We will remind, being in the position of Prime Minister of Ukraine Arseniy Yatsenyuk 16 June 2014 instructed the Ministry of energy and coal industry of Ukraine, Ministry of justice of Ukraine, Ministry of foreign Affairs of Ukraine and NJSC "Naftogaz of Ukraine" to take all measures to protect national interests in Stockholm court.
Comments
comments