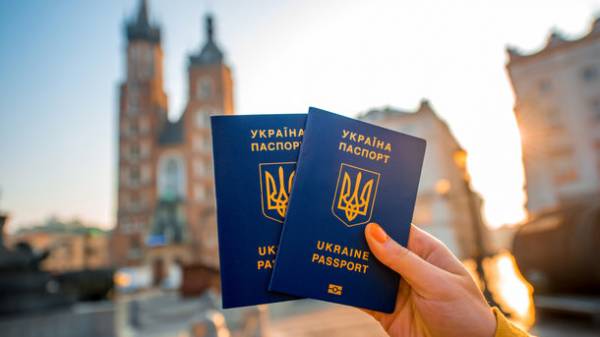 On the day of entry into force of the decision of the EU Council on visa liberalization with Ukraine, 11 June 2017, the airline "Ukraine International Airlines" arranges the sale of holiday tickets.

Tickets to European destinations on low-cost special prices will appear on the airline's website www.flyuia.com at 00:01 (Sunday 11 June), and the sale will only last 24 hours.

Passengers will be able to purchase 30 thousand tickets in one direction on the low-cost price from 763* UAH (including taxes and fees) on scheduled flights with UIA from:


Kiev to Amsterdam, Athens, Bergamo, Berlin, Brussels, Budapest, Warsaw, Vienna, Venice, Vilnius, Dusseldorf, Geneva, Madrid, Milan, Munich, nice, Palanga, Paris, Prague, Riga, Rome, Stockholm, Frankfurt, Helsinki and Zurich;
Lviv to Bologna, Vilnius, Madrid and Rome;
Ivano-Frankivsk to Alicante and Valencia;

*Departure and arrival in the period from 12 may to 30 June.

The airline noted that the proposal will finally take advantage of those who have long dreamed to go to Paris, Prague or Amsterdam, but could not afford it.

"As a company whose success depends on the ability of people to travel freely and to travel around the world, we've always been interested in the fact that the visa barriers have come down, – said a corporate press-Secretary of UIA Yevheniya satska. – For all of us it is a landmark moment, a symbol of our belonging to Europe and the democratic community. Europe, finally opens its doors to Ukrainians."

"The fall of the visa barrier is a powerful incentive for the development of the aviation infrastructure in Ukraine, the further development of air transport, both within our country and with friendly countries and enhancing the positive image of Ukraine in the world arena", – said UIA President Yuri Miroshnikov.
Comments
comments