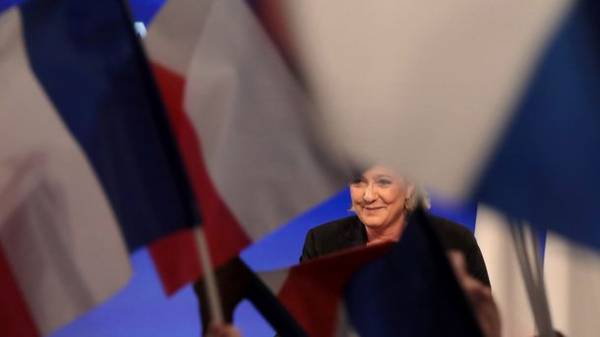 The founder of the National Front, and father of the candidate in presidents of France Jean-Marie Le Pen gave the reasons which, in his opinion, prevented his daughter's win in the second round of presidential elections, reports Reuters.
According to the politician, the outcome of the presidential race does not favor his daughter was influenced by its position regarding the European currency and membership of France in the European Union. As stated by the father of marine Le Pen, during the election campaign she should have paid more attention to the problems of demographics and mass immigration.
That the reason for the defeat of marine Le Pen became its position on the European currency, which was not fully understood by the voters, also said the Deputy Marechal Le Pen, the niece of a candidate from "National Front".
Earlier, Jean-Marie Le Pen blamed the failure of marine Le Pen, Vice-President of the "National Front" Florian Filippo, calling it "one of the main responsible for the defeat" of his daughter in the election.
The second round of presidential elections was held in France on Sunday. Victory with 65,82% of the votes won by Emmanuel macron, for marine Le Pen voted 34,18% of voters.
Comments
comments