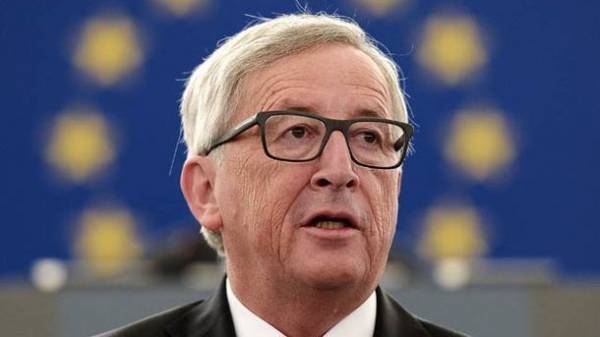 The Paris climate agreement continue to apply, even if the US decides to withdraw from it, said the head of the European Commission Jean-Claude Juncker.
"If the US wants to get out of the Paris agreement, we will be steadfast. The agreement will continue to apply", — quoted his words in the Twitter press-Secretary of the European Commission Mines Andreeva.
On Wednesday, the President of the United States Donald trump said he will announce his decision, whether there is a Washington from the Paris agreement in the coming days.
He told reporters on Wednesday a senior representative of the EU, the Paris climate agreement continue to apply, even if the United States refuses to implement it.
Earlier media, citing informed sources reported that the American President has decided to withdraw from the Paris climate agreement and inform the immediate environment. The details of the withdrawal from the agreement worked out by a small group of officials, which includes the head of the Agency for environmental protection Scott Pruitt.
G7 leaders at the summit, among other things, tried to achieve unity in the fight against climate change, however, in the final Declaration on Saturday were forced to admit defeat for the US position, which had not joined the consensus on the Paris agreement.
Comments
comments