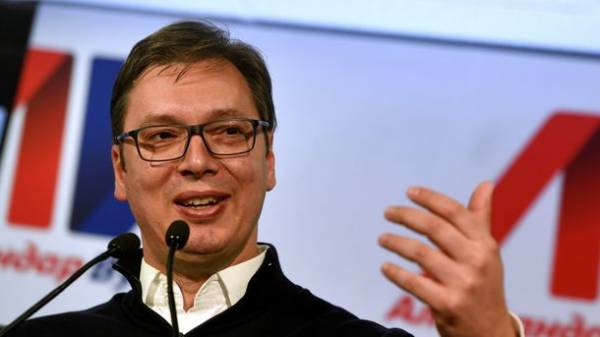 In Serbia, after the ceremony of taking the oath of office as President joined former Prime Minister, Aleksandar vučić, reports Blic, reports RBC-Ukraine.
It is reported that the ceremony was attended by the former President of Serbia, Tomislav Nikolic, former President Milan Milutinovic and Zoran Lilic, President of the Republika Srpska of Bosnia and Herzegovina Milorad Dodik, representatives of the Serbian government, diplomatic corps, parents Vucic and his two children. Noted that Vucic took the oath, putting his right hand on the Constitution of Serbia.
Vucic vowed to defend the sovereignty and territorial integrity of Serbia, including Kosovo and Metohija. In his first speech as President Vucic urged "not to look back but to look forward, look to the country their children and not to the land of their grandfathers."
We will remind, earlier Alexander Vucic thanked the Russian President Vladimir Putin and German Chancellor Angela Merkel for their support during the presidential election.
Comments
comments