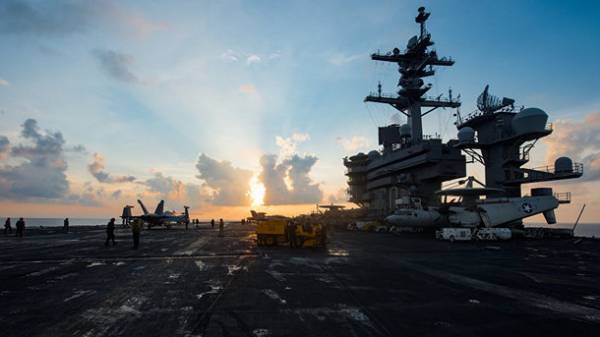 Pyongyang has said it is ready to sink U.S. aircraft carrier "Carl Vinson" to demonstrate its "military power" reports Reuters, citing the newspaper of the ruling workers ' party of Korea.
"Our revolutionary forces are in readiness to sink the US nuclear aircraft carrier with one blow" — quoted by the newspaper workers ' party of Korea "Rodong Sinmun".
The author has compared the carrier to "fat animals" and said that the strike would be "a good example to show the power of the military forces" of the DPRK.
Earlier it was reported that the Maritime self-defense force of Japan announced on Sunday about the start of joint exercises with a nuclear carrier of the U.S. Navy "Carl Vinson" in the Pacific ocean.
Comments
comments